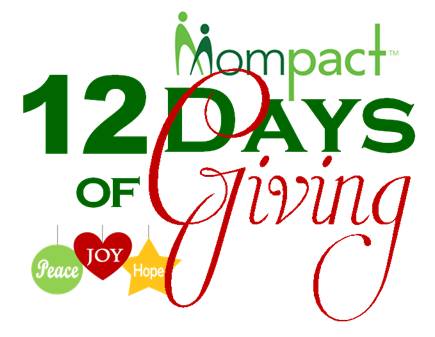 Join us for 12 days of quick giveaways
to keep the Summer Spirit of Giving alive!
Get to know the fabulous products and inventors of Mompact and enter to win our daily giveaways, August 17 thru August 28!
It's easy to enter the giveaways! Visit Mompact on Facebook and enter your answer to the question of the day here. Play each day! Daily Prize Winners will be announced the next day on Facebook.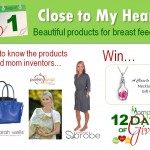 Day 1 – Close to My Heart
Beautiful products for breast feeding
Brobe, Punkin Wrap, Sarah Wells Bags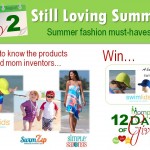 Day 2 – Still Loving Summer
Summer fashion items
SwimZip, Swimlids, Simple Sarongs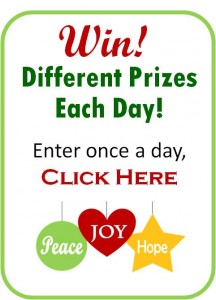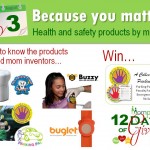 Day 3 – Because You Matter
Health and safety products by moms
Parking Pal Magnets, Twooth Timer, Buzzy, Buglet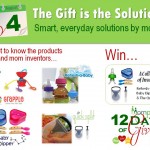 Day 4 – The Gift is in the Solution
Smart everyday solutions for moms
Refresh-a-Baby, Baby Dipper Bowl, Grapple, The Quick Split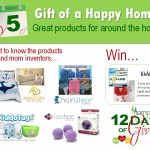 Day 5 – The Gift of a Happy Home
Great products for around the house
Amadora Home, Loohoo Wool Dryer Balls, Kiddo Tags, The Chirt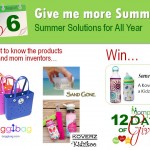 Day 6 – Give Me More Summer
Summer solutions for all year
Bogg Bag, Sand Gone, Kidzikoo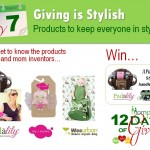 Day 7 – Giving is Stylish
Products to keep everyone in style
Padalily, Wee Urban, Lily and Momo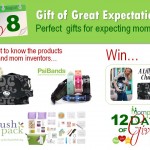 Day 8 – Gift of Great Expectations
Perfect  gifts for expecting moms
Psi Bands, Push Pack, LillyBit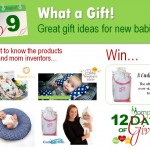 Day 9 – What a Gift!
Gift ideas for new babies
CuddleCloth, Baby Elephant Ears, Binxy Baby, Pello
Day 10 – For the Greatest Gifts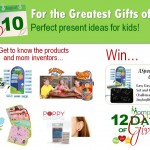 of All
the Kids! Perfect present ideas…
JaqJaq Bird, Easy Daysies, Poppy Drops, Zazzy Pals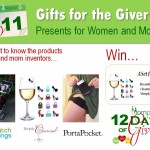 Day 11 – Gifts for the Givers
Presents for women and moms
PortaPocket, Simply Charmed, Hatch Things' Sure Shop bag
Day 12 – The Gift Itself
Be a better giver with these gifting items
LilyWrap, Beer Greetings, Kindness Creations