Are you a mom with a retail product business?
Currently, membership in Mompact is free for moms with businesses focused on selling their own mass retail products. Our "group" is a hidden, private group on Facebook with tightly-monitored membership. We pride ourselves on trust and open-sharing of valuable business advice between moms. No self-promotion or soliciting of any sort is allowed. Due to the size of our group, some competition does exist between products, but we believe in working together. We get together at times, we meet up at shows like ABC, and we connect online in a variety of ways.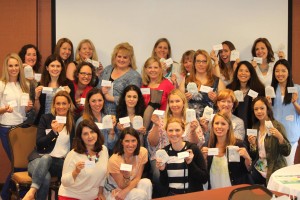 Mompact membership is open to moms who have invented or created and manufactured a product or line of products. Many of our members are inventors with patented or patent-pending products, but not all products are eligible for patents. Due to the kind of information shared, we seek other members who mass-manufacture and sell through a variety of retailers. Although many of our members sell on artisan sites like Etsy, we discourage handmade and one-of-a-kind product owners from joining our group at this time because business needs can be very different.
Mompact membership also supports other mom businesses such as crafters with etsy shops, ebay resellers, and private label merchants on Amazon. If you fit into one of these categories, please complete the form to be added to our group.
Think you are a great fit?  Join us by completing the form below!
If you have trouble with the form on this page, please visit the form on google. Your information will be reviewed and you will be added if you are a good fit for our group at this time. Please note, it can take up to a week for information to be reviewed.