Day 7! Giving is Stylish!
Are you the Stylish kind of giver? Do friends look forward to your gifts? If so, today's featured products are for you! Get to know these stylish products and the creative mom business owners behind them. Then, enter to win!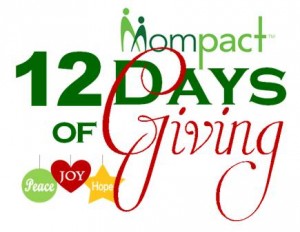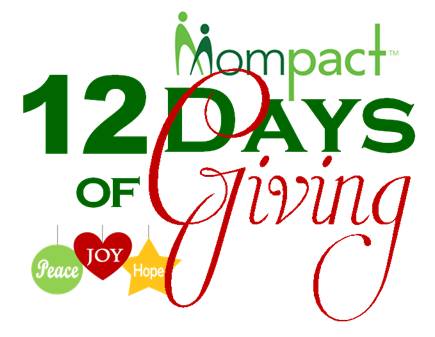 Today's products include:
– Padalily, the always stylish comfy cushion for car seat carriers and other bags!
– Lily and Momo, fashionable accessories for the trendiest little girls of all ages!
– WeeUrban, organic, natural clothing for baby and everyone!
Today's question: What is more important to you – style or comfort?


Enter your answer to win the daily prize here.
Today's prize is a Padalily!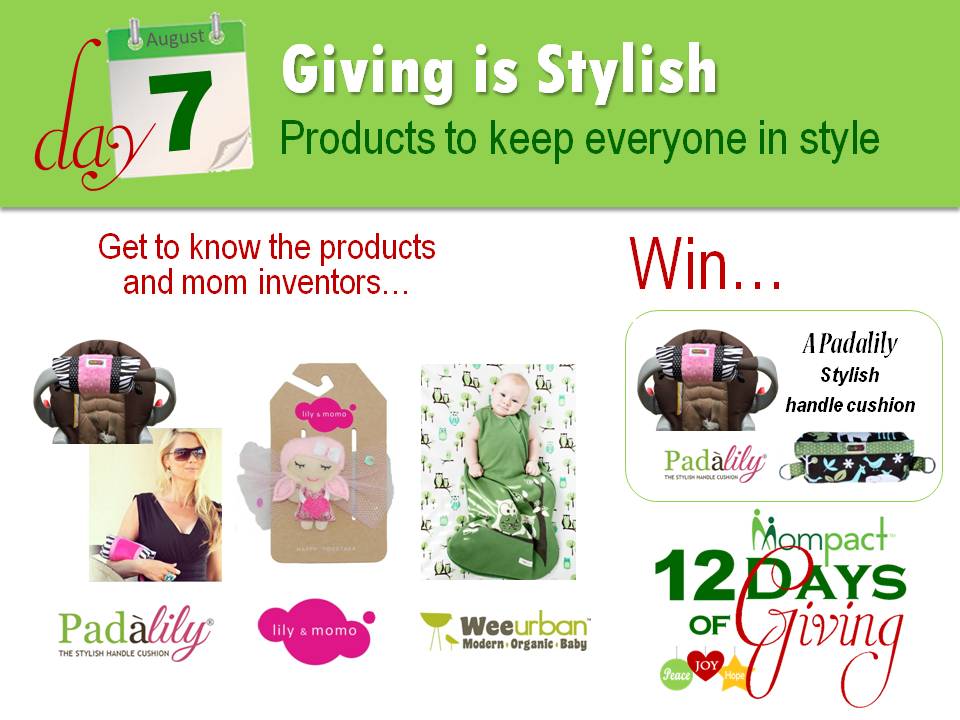 ---

Meet Lily Winnail, inventor and founder of Padalily: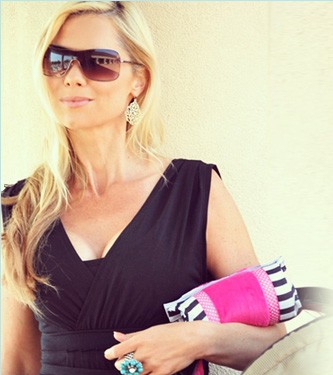 When I gave birth to my 3rd child, in early 2007, the Padalily followed soon after.
While at the Post Office one busy morning, I juggled my son in his carseat, a box to be mailed out, and my two girls. As my arm became sore from the carseat handle digging into me, the idea struck. My love for designer fabrics and all things hand-sewn brought my first prototype into existence that very same day…scrap fabric and stuffing make very cute Padalilies too!
I am so thankful that I was able to take something that wasn't in the marketplace before, and share it with moms and dads everywhere. I dedicate this company to my son, Blake – and am so thankful to God for his life.
---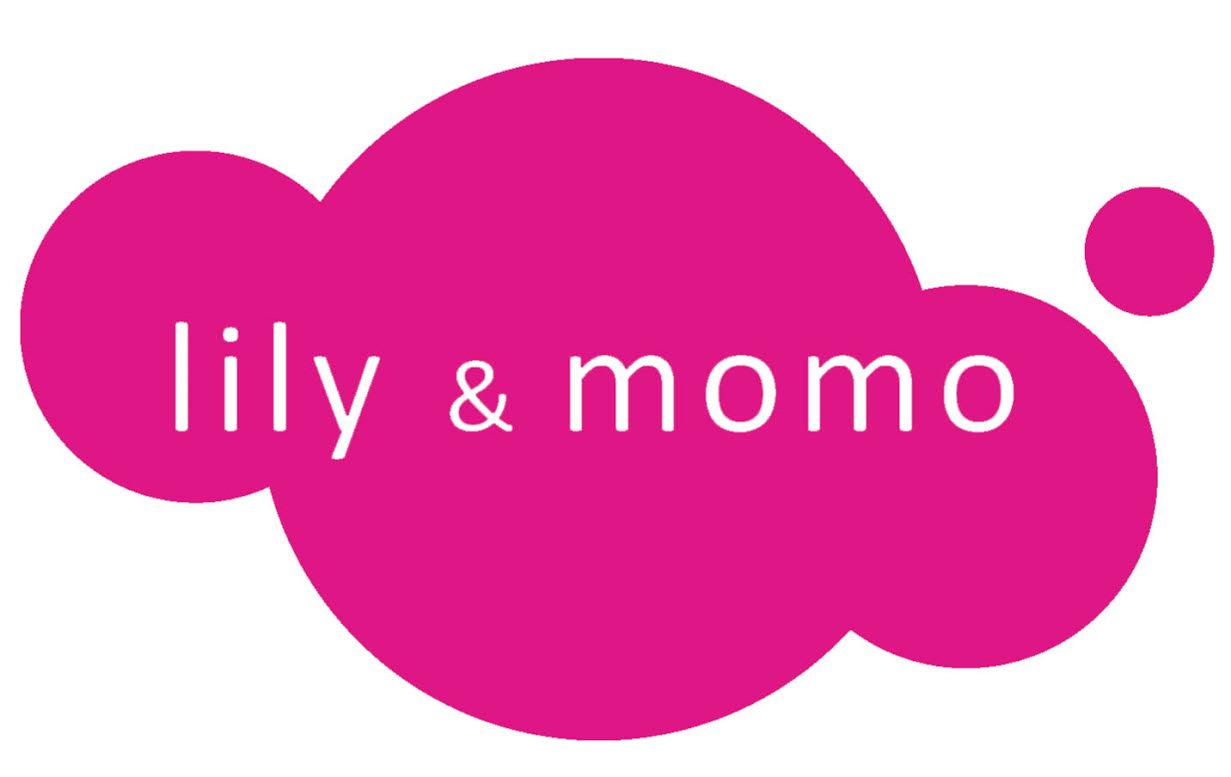 Meet Sharon Miller, creator of Lily and Momo: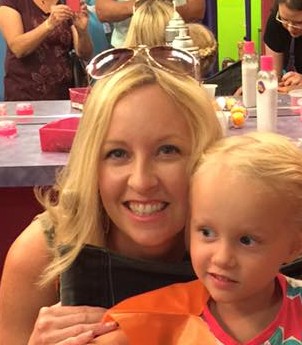 After unsuccessful quests for fun hair clips for their daughter, Sharon and Evan Miller decided to make their own. Lily and Momo creates high-quality, handmade hair accessories that aim to whisk whimsy into the lives of little girls. Even though their products can be found in stores around the world, they keep eco-friendly by using only recycled packaging.
Excerpt from Children's Retail Today:
Named after her daughter Lily and her son Miles (Momo is his nickname), Sharon Miller and her husband Evan launched the company in 2011, and Sharon tells me that it's captured the imagination of the children's marketplace, growing extremely fast. An adorable addition, I agree! The product design and materials used are safety tested to ensure the highest quality, made with love and care. Available at Nordstrom and children's shops from Alaska to Connecticut, Canada to South Korea, too.
---

Meet Holly MacLean, founder of WeeUrban.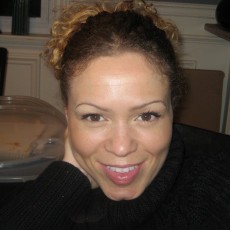 As a new mom, I was driven to start Wee Urban™ to offer the modern family a unique and fresh collection of baby gear and accessories that goes beyond the conventional and explores the exceptional! Tired of traditional pinks and blues and cute motifs, we offer sophisticated designs, "conscious" organic alternatives, practical functionality and superior quality.
Using our custom certified organic cotton blends, low-impact dyes, and other trendsetting fabrics, we hope to inspire families to be make better choices and of course- do it all in urban style!

Read more in this interview of Holly…
---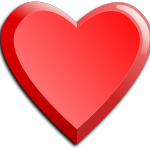 Support all of our Mompact mom inventors who helped #SSGiving bring gifts to so many this summer! Visit their pages and follow them on social media. You can meet them all here.
See upcoming Days of Giving here.