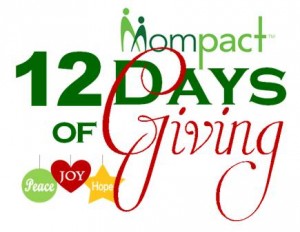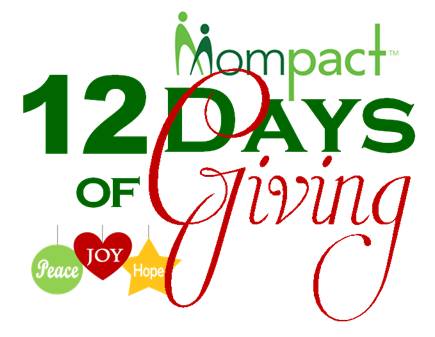 We're not done giving this summer! After seeing the fantastic response to our virtual Giving Tree and #SSGiving Twitter party, we couldn't stop giving! We're extending the Mompact Summer Spirit of Giving Event by celebrating 12 (more) Days of Giving with daily giveaways.
Enter your answer to win the daily prize here.
For today, Day 1, we celebrate breastfeeding by introducing you to three mom inventors and their products designed for breastfeeding moms.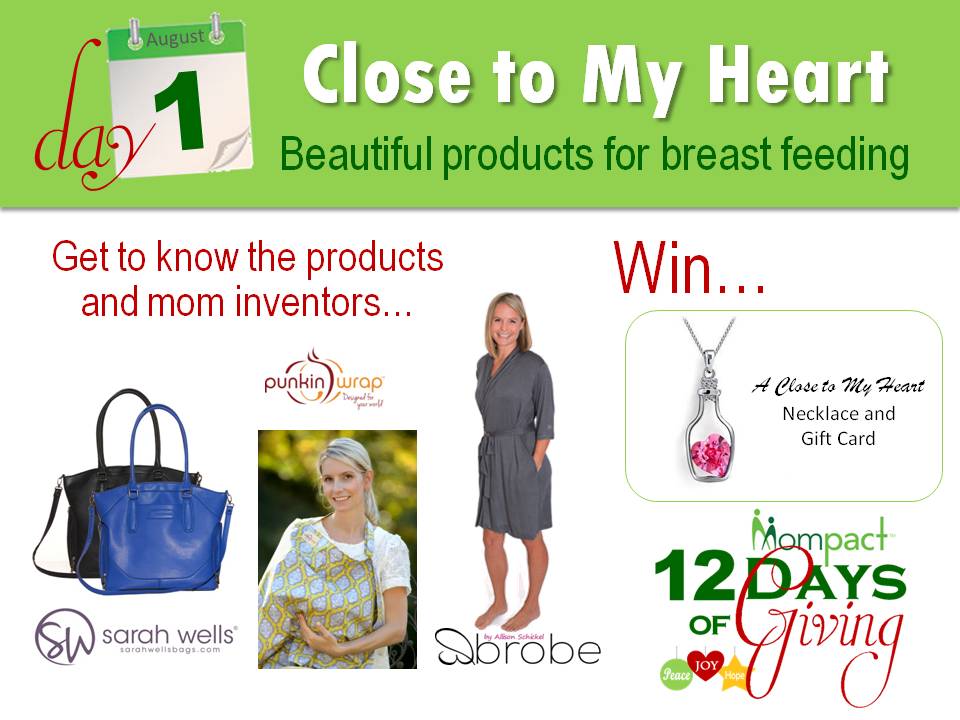 ---
Meet Sarah Wells of Sarah Wells Breast Pump Bags: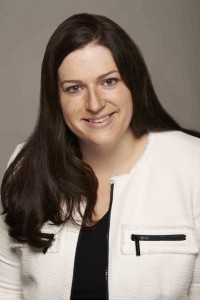 After the birth of my daughter, I had my entrepreneurial "light bulb moment" and launched Sarah Wells Breast Pump Bags, based on a stylish and functional designer handbag that replaces the frustrating tradition of carrying a cheap vinyl breast pump bag. Since that time, my business has grown by leaps and bounds, while I speak with women from across the country about the blessing and challenges of motherhood. I am a mom, an entrepreneur and a women's health advocate. Prior to my business venture, I spent 15 years running national nonprofit organizations committed to achieving quality healthcare for Americans, with a personal passion to improve policies for girls and women. ~Sarah
www.sarahwellsbags.com

Sarah Wells offers stylish, functional breast pump bags to help mothers feel fashionable and confident.
Read more about Sarah here.
---

The Brobe 
By Allison Schickel, the Brobe is the world's first quality robe designed for the expectant and new mothers. Made from luxurious fabric, this versatile robe bodes a flattering fit and provides both comfort and support for mom and baby. The hook and eye, super supportive nursing bra makes for easy access during nursing and is detachable to take mommy through the day.


Brobe: Empowering Women by Giving Them the Strength to Live Beautifully.
---
PunkinWrap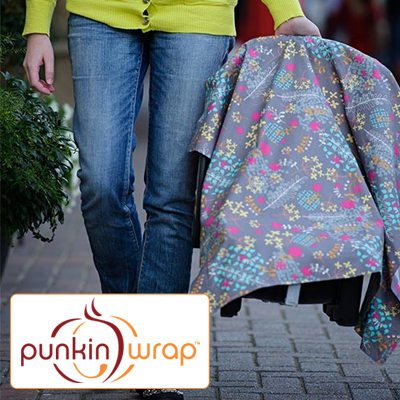 PunkinWrap is the only wrap purposely designed to multi-task as a car seat cover, sunshade, changing pad, tummy time mat, and nursing cover. It was created by a mom, to be safe for baby.
It is your all-in-one baby solution! Originally designed with moms in mind, this wrap is quickly becoming the new "go to" baby gift. A wrap created to do it all!
Use the baby safe PunkinLinks to attach the wrap to your existing car seat or stroller. Don't worry about which brands are compatible because no conversion kits are necessary. The PunkinLinks clip to virtually any stroller frame, strap, or car seat handle. Now you can keep the sun, wind, drizzle, and draft off of baby. Use the extra links to clip on a little toy for your Punkin's entertainment.
Is Junior hungry? No worries! Grab the detachable nursing strap and voila! Your wrap is now a nursing cover. Uh oh, time for a fresh diaper? Use the PunkinWrap as a clean surface for a diaper change. Toss everything in the PunkinPouch and you are ready to go. It is made with 100% cotton so it can all go in the laundry at the end of the day. Toss the links in the sink for a quick scrub and you are ready to conquer the next day! Every PunkinWrap comes with the wrap, nursing strap, drawstring PunkinPouch, and 8 BPA-free PunkinLinks. Easy peasy!