Day 10! Perfect Presents for Kids!
Check out these fabulous mom-invented items that are perfect for kids! See the gifts, then learn about the moms who created them. Don't forget to enter to win your own set of Gifts!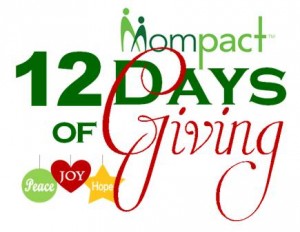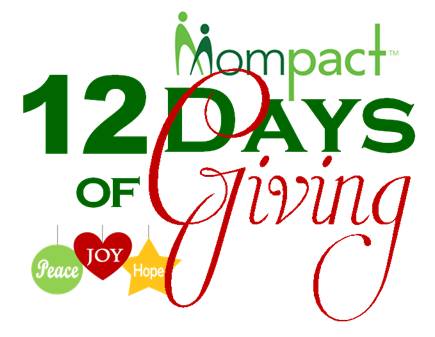 Today's products include:
– Easy Daysies, visual routines for kids of all ages
– Jaq Jaq Bird, adorable essentials for children and home
– Canine Cardz by Zazzy Pals, dog themed game, played 8 ways
– Poppy Drops, natural and innovative health and beauty products for kids
Today's question: Which of Santa's reindeer has a name that starts with 'B'?


Enter your answer to win the daily prize here.
Today's prize set of gifts from Jaq Jaq Bird and Easy Daysies!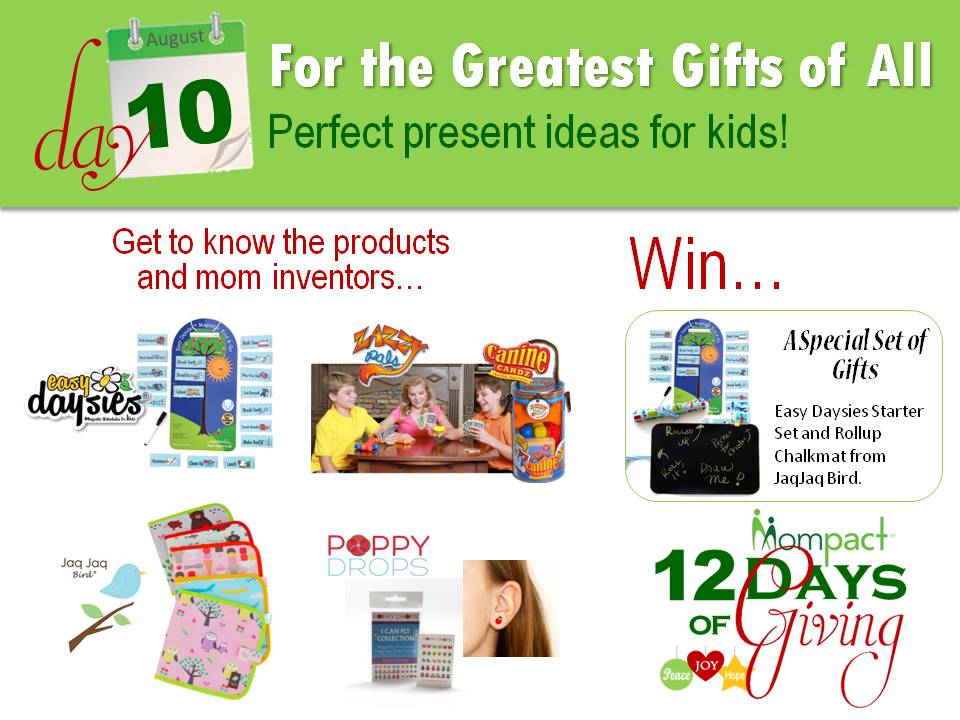 ---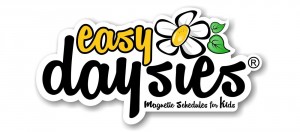 Meet Elaine Tan Comeau, inventor and founder of Easy Daysies: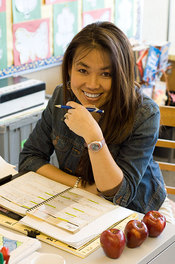 Elaine Tan Comeau is a mother of three young children, wife, elementary school teacher, awarded Chamber of Commerce Excellence in Business, and CEO and Founder of Easy Daysies Ltd. Easy Daysies is a multiple award-winning product line for teachers and families. Not only has Elaine appeared with Easy Daysies Ltd. on CBC's Dragons' Den where a bidding war was incited, but her products have been recommended by child psychologists, occupational therapists and educators. Elaine has been featured in the Financial Post, Macleans Magazine, Canadian Business Magazine, and Huffington Post to name a few, all wanting to know her story about being a "Mom Entrepreneur".
The Story of Easy Daysies
I am the mother of three young children, a classroom teacher, and the creator and CEO of Easy Daysies®, a product line to help kids have easier, less anxious and more co-operative days. My product was created off the kitchen table by parent demand to help make days easier for busy families, that is how it got its name, Easy Daysies®!
As a school teacher, I had many parents over the years ask me to create a visual routine similar to what I made for the front of my classroom to help their kids at home with morning routines and after-school routines. One day I realized that if I have been making these visual routines for years and for free, there must be a market for such a product. I did the research and discovered that there was nothing out there like it and decided to make it into a product. So I did extra tutoring and sold crafts that I made to save up for the first $1400 I needed to make my first batch of product. I launched my first product two days after my third child was born. (Yes, that is true!) I started making and selling them off our kitchen table (and still work there until 3AM most nights). The orders kept coming in to a point that was beyond what my kitchen table could handle ! Then I was urged to go on an investor television show called Dragons' Den! Excited, scared, and with three little ones in tow, we pitched to the savvy investors and incited a bidding war between all five investors and were blessed to secure both Jim Treliving and Kevin O'Leary as our partners!
We went from selling by word of mouth to a presence in stores nation wide in both Canada and the USA, as well as shipping orders to all over the globe. Read more.
---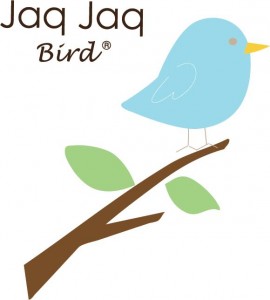 Meet Grace Paik, Founder of Jaq Jaq Bird: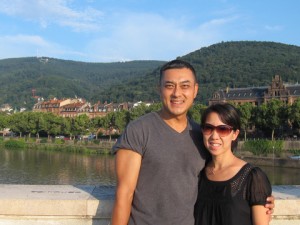 Grace Paik, founder and owner, Grace Paik, was inspired to name her company "Jaq Jaq" because when her youngest child was learning to talk he would say, "Jaq Jaq," a Korean onomatopoeia translated as "chirp chirp."
Grace is a Korean-American native of Chicago, mom of three and a wife who has traveled the world. Although she is a philosopher on paper,she is an artist at heart.  Grace's designs are beautiful and efficacious which come out load and clear in her products. Grace has been featured on HGTV, CNBC, NY Time Out Kids, Rachel Ray, Parents Magazine, Washington Post, Dwell Magazine, and numerous other press. She has worked with Land of Nod, Nordstrom, Target, Aaron Brothers, Container Store and other major retailers in the United States and Asia.  Read More.
---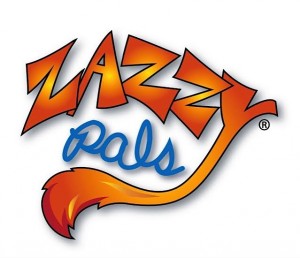 Meet Randy Bieniek, inventor of Canine Cardz and founder of Zazzy Pals.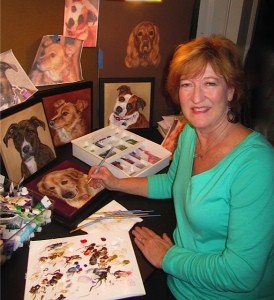 How did I get from educator to artist to game inventor? Life has a funny way of presenting "opportunities" when you're not looking!
I grew up in a suburb of  Atlanta, GA, raising a menagerie of pets and creating various art and crafts as a hobby. I spent 20 years as a school psychologist for elementary, middle and high schools and "retired" to give birth to triplets (now age 14–yikes!), and raise my older son. To maintain my sanity after a day of feeding, cleaning, rocking, and entertaining multiples plus doing a mountain of laundry, I'd retreat to my kitchen table art studio for some peace and self-expression.  I've been painting pastel portraits of children for 11 years and am self-taught.  After my elderly dog, Chelsea, passed away, I painted her portrait and had that eureka moment we so often hear about – Pets!  They are the most rewarding subjects of all to paint!
Zazzy Pals ® has become a collection of over 100 dog and cat  "characters" based on their TRUE names and unique stories. Children who view these colorful portraits are fascinated as I explain that they are real pets, not imaginary.After years of hearing incredible stories about the pets
I was being commissioned to paint, l realized their personalities could be captured in a fun, 3-D way (combination of acrylic paint, craft, and humor).
Zazzy Pals® newest product, children's card game, CANINE CARDZ, joins a line of Zazzy Pals® greeting cards. I appreciate the support of my family and wonderful mentors (you know who you are!). Many more products are coming! Read more.
Read an interview with Randy here.
---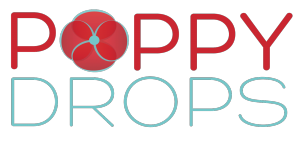 Meet Shelly Coffman, inventor of Poppy Drops: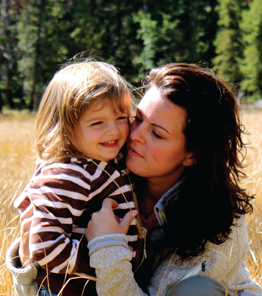 Once upon a time there was a mama… she had three children and the wee littlest was a girl.  This little girl loved her mama and wanted to be just like her.  Of that, the mama was very proud but became sad at the thought of her little one growing up too soon.  She wanted her to have fun with "big girl things" but in a special, little girl way.
So… the mama created fun earrings (made from her favorite vegetables) that would stay on for days & days without her little one needing to pierce her ears. She made fancy art to decorate her nails, all without having to dip her little one's tiny fingers in messy polish or nose curling chemicals. And then, she made soft & sweet perfume that wouldn't spill or break but instead left her smelling as pretty as a summer's day.
The little girl was so happy and excited! She wore her bright, colorful earrings, put on her fancy nails and everyone told her she smelled so pretty. She twirled around and danced all day and forgot all about wanting to grow up. Read More.
---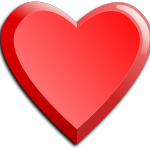 Support all of our Mompact mom inventors who helped #SSGiving bring gifts to so many this summer! Visit their pages and follow them on social media. You can meet them all here.
See upcoming Days of Giving here.