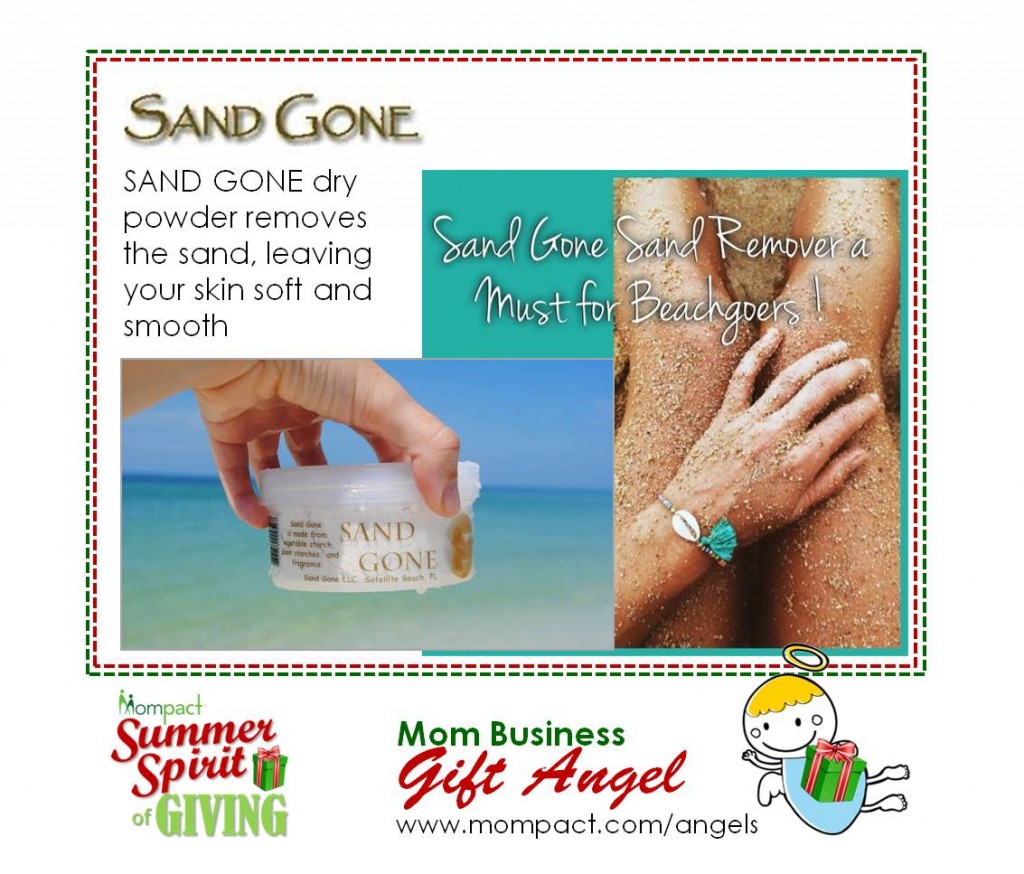 Sand Gone Sand Remover
Category: General Women/Mom gift
Special: 20% off Sand Gone www.sandgone.com
Coupon code: Mompact20
About:
Sand Gone is a dry powder that when applied to sandy parts of your body removes the sand leaving your skin soft and smooth. Works on both wet and dry sand. All natural ingredients with a coconut fragrance. A must have for beach goers or after playing in the sand box.
Share!
Love the Beach, not the sand, and check out the Sand Gone Sand Remover!
A Beach must have, Sand Gone Sand Remover!